Celebrate 50 Years of Serving Hope!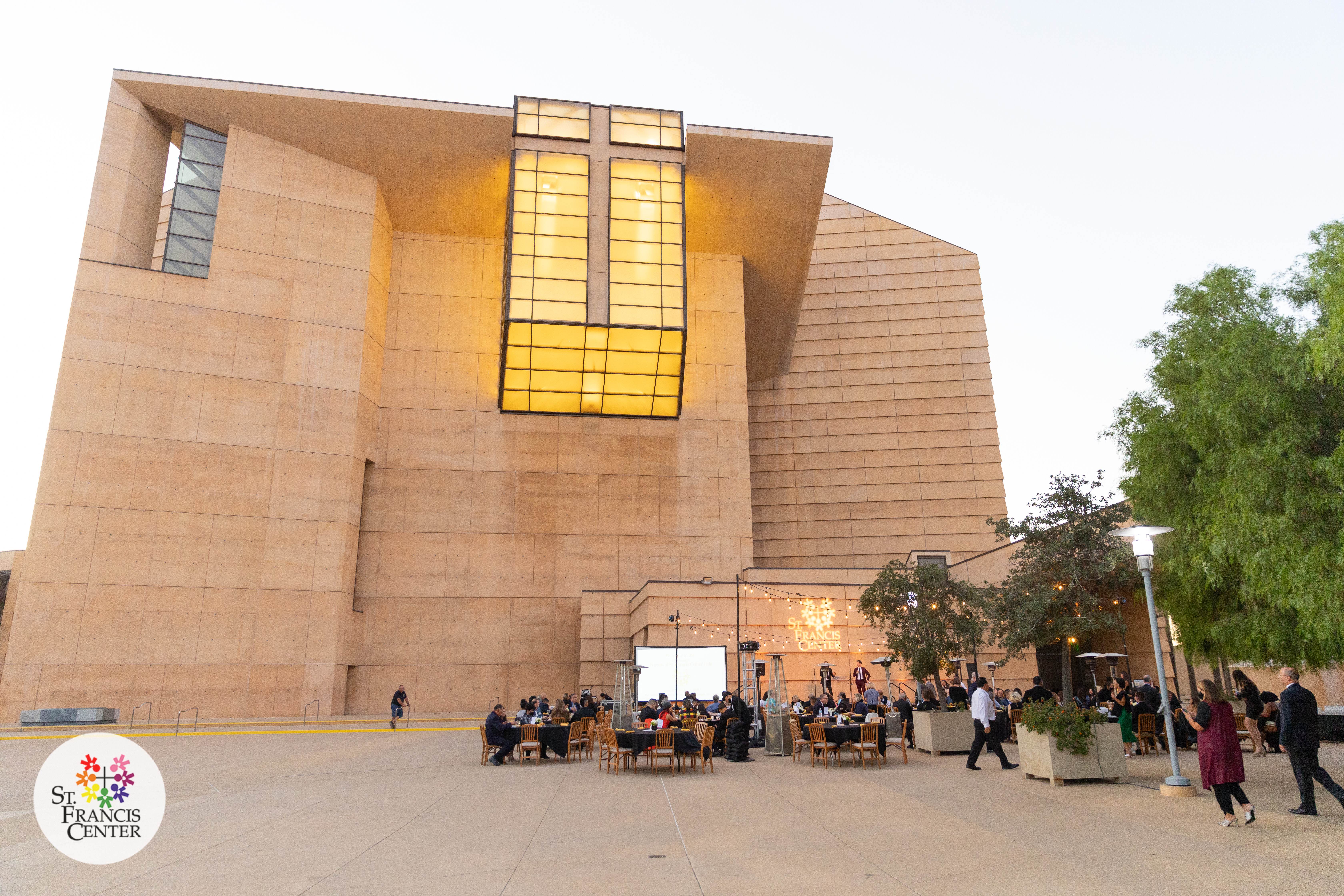 This year, St. Francis Center celebrates a milestone – our 50th Anniversary! You are cordially invited to celebrate with us at our 50th Anniversary Friends of St. Francis Center Benefit Dinner on Saturday, October 8, 2022, outside in the Plaza at the Cathedral of Our Lady of the Angels.
St. Francis Center's mission is to feed, serve, and wake with the poor as a community of hope. As we celebrate our 50th year, St. Francis Center is proud to have provided hunger relief and supportive services for homeless and extremely low-income individuals and families in Los Angeles.
More details to come, but you can be sure to enjoy a night of great food, entertainment, and a lively auction. Your support allows us to continue Serving Hope to our community.
Want to make an impact? Sponsor our event!
Contact our Development Manager, Danielle Rayner, at danielle@sfcla.org or 213.747.5347 x.104 or Iris Caplan at iris@icpaspec.com.