F

RIENDS

 

OF

 

S

T. 

F

RANCIS 

C

ENTER
Our 12th-Annual FRIENDS OF ST. FRANCIS CENTER event will be held on Saturday, October 2, 2021, at the Cathedral of Our Lady of the Angels.
Your support helps us continue to provide our community with essential services that facilitate healthy living practices and tools to enable stable living.
Become a sponsor today!
Event Sponsorship Levels
 Presenting-$25,000     Impact-$10,000        Grand-$5,000
Hope-$2,500                  Steward-$1,000         Friend-$500
Check out our Sponsorship Opportunites Booklet for more info!
For more detailed information on sponsorship levels, please contact us at fundraisers@sfcla.org.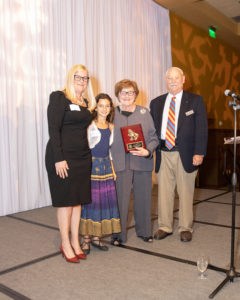 Our Pantry Service offers free, fresh produce and groceries weekly for extremely low-income families in L.A. County. Eight years ago, Pantry Service guests captured the true spirit of the holidays and expressed their desire to help raise funds for the programs on which they so deeply rely. In response, SFC held its first-annual tamale cook-off, where participants competed to become the TOP TAMALE, winning tamales were chosen and distributed by the dozen during the holidays. Last year was our most successful TOP TAMALE fundraiser yet selling over 400 dozen tamales!
Our TOP TAMALE sponsors benefit from visibility on over 400 dozen packages of our tamales in addition to logo placement on our website, social media, and on-site at St. Francis Center.
Become a sponsor today!
Event Sponsorship Levels
Presenting-$20,000        Lead-$10,000
Major-$5,000           Champion-$2,500
Crucial Backer -$1,000         Friend-$500
For more detailed information on sponsorship levels, please CLICK HERE