Your support allows us to continue serving our community in need. Every donation counts!
Come make a difference on Hope Street. Check out our volunteer opportunities!
1835 South Hope St Los Angeles,
CA 90015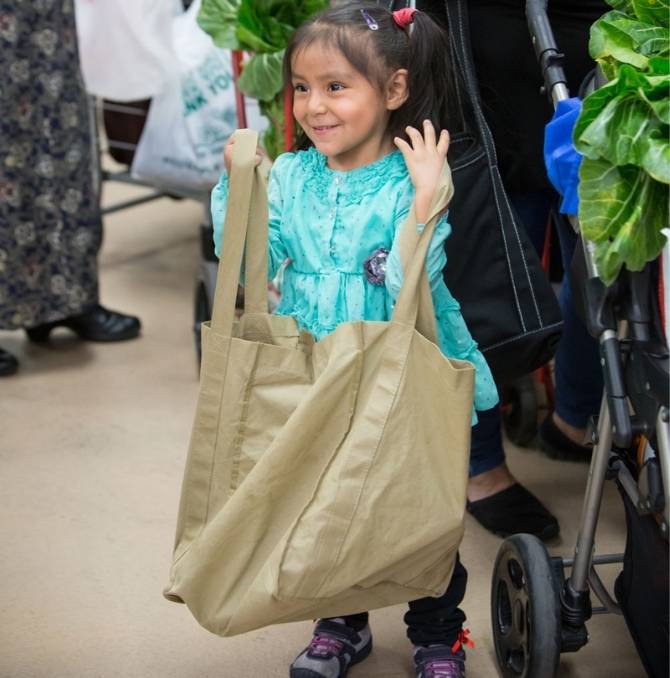 Family Well Being
Our pantry program provides extremely low-income families, individuals, seniors, and students with fresh, nutritious groceries weekly. Guests enrolled in the pantry program can sign up for our Tuesday Diaper program, summer camps, holiday programs, and pantry delivery service. Youth Programs
Our youth summer camp provides youth from our pantry program families fun and meaningful summer that encourages creativity and personal growth, while developing new skills. Homeless Well Being
Our breakfast program provides unhoused guests with warm, nutritious meals and sack lunches six days a week. We also offer health and hygiene services that include showers, clean clothing, and laundry.
Resource Services
SFC's Resource Services team provides resources that can assist with health and human service needs. Our resource team helps introduce individuals and families to our supportive services that will help them on their path to stability.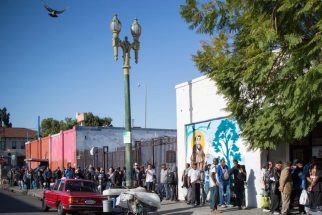 Help make a difference in the lives of those we serve. Check out our available volunteer opportunities!
Support us in the fight against homelessness, food insecurity, and poverty. Become a monthly recurring donor!
Sign up today to receive our weekly e-newsletter with information on upcoming events and happenings at St. Francis Center.
What's the word about SFC?
A place that makes you feel welcome that still helps you out through this time of need and they're willing to go to extra mile to make sure everything is completed.
My first time there,was amazed and relieved to get some food. Thank you very much,especially since lost my job,now i no where to go.
This place is a blessing for everyone. People who need a meal can stop by and receive a warm breakfast, fruit, veggies and a sack lunch. They also provide other services for people who are having a difficult time.
Everyone was polite and attentive. I was volunteering with everyone eager to help. I would highly suggest coming here for a good experience.
If ever you are in need of any type of public service or a meal, clothing, a warm shower or maybe just someone to talk to, St Francis Center will see that you are taken care of.
For homeless and needy folks. Hot breakfast and bag lunch provided. Showers, restrooms, toiletry supplies, medical services, voucher for DMV ID or DL. Computer available and hot coffee. Big help for its clients.
A beautiful and wonderful place to relax and enjoy the people, the food. But almost any body is in need of any kind of assistance or medical attention well St Francis Centers the place to go.