Yesterday St. Francis Center hosted its 2nd-Annual Homeless Connect Day on Hope Street in partnership with Mayor Eric Garcetti's Office of Public Engagement and the SPA 6 Coalition.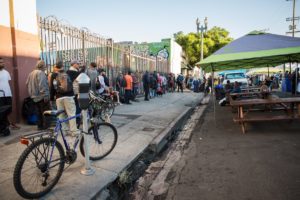 243 guests received a free brunch on site including coffee, pancakes, eggs, and bacon
Over 20 Los Angeles agencies provided homeless individuals with access to resources including housing, shelter, medical, nursing and dental care, Hepatitis A and flu vaccinations, case management, haircuts, showers and much more!
25 volunteers were #ServingHope and personally assisting guests in finding the proper resources for their needs
18 guests received dental services
54 Hepatitis A shots and 61 flu shots were administered
14 guests received housing case management
37 guests received haircuts
19 guests received California DMV ID cards at no cost
25+ guests received showers, clean underwear and socks
St. Francis Center's 2nd-Annual Homeless Connect Day provided a one-stop shop for homeless guests to access a variety of community resources all in one spot. Helping the homeless find the right resources is an important part of ending the cycle of poverty for those in need.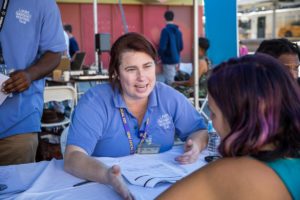 A great big thank you to our partner agencies, staff and everyone involved for making this event a success! 
Help us continue our mission to feed, serve and walk with the poor as a community of hope, by
making a donation now
!