Help support St. Francis Center's 4th Annual Blessing of the Animals event by donating pet supplies and food! Your donation allows us to take care of our pet friends and give them all the treats 🐾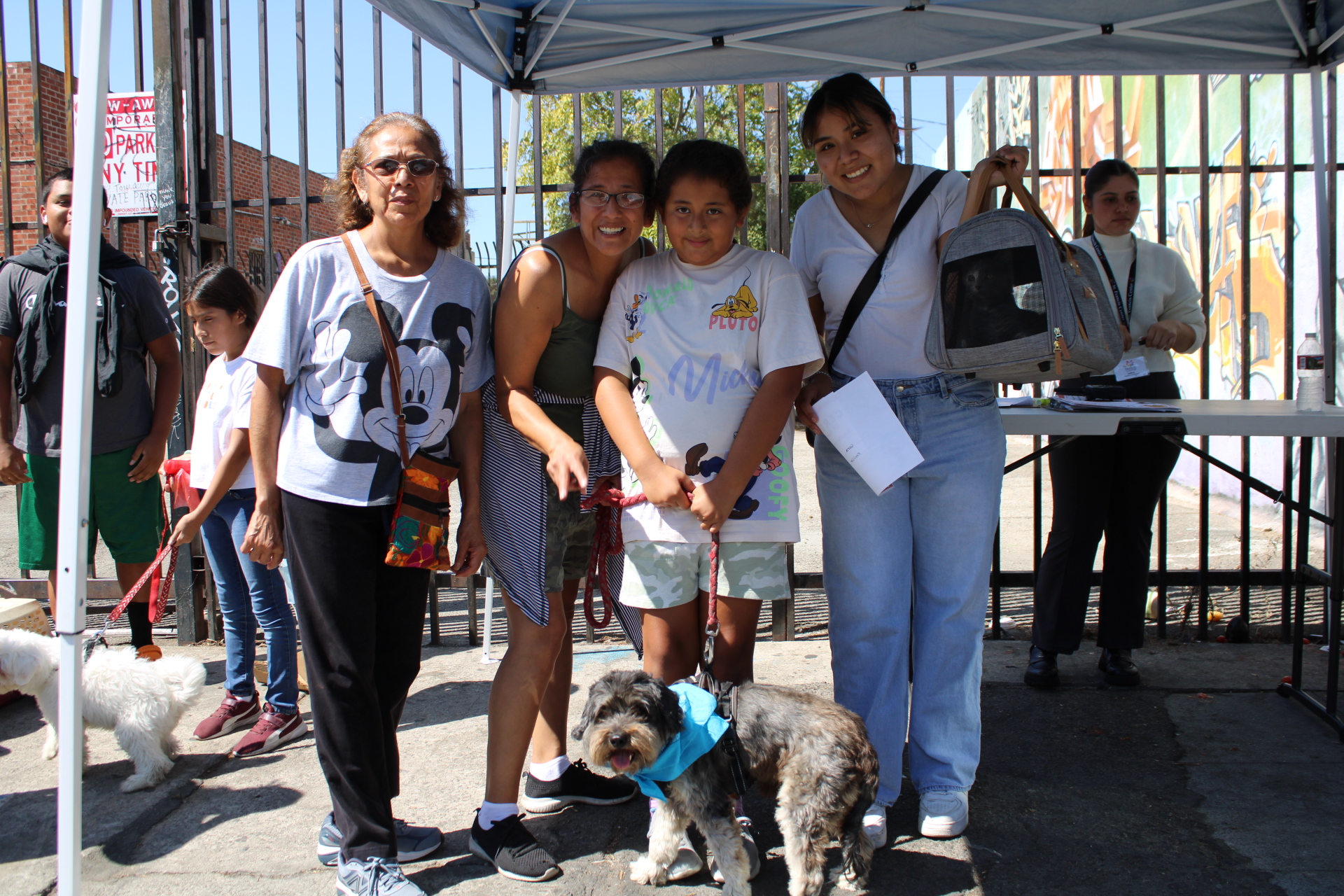 This year, SFC is hosting our 4th Annual Blessing of the Animals event on Saturday, October 7th, for the pets of our unhoused guests and low-income families. This event is a special day where our community can celebrate their pets and receive pet food, supplies, and accessories. For the first time, we plan to expand the event to have partners host outreach booths and provide resources and information to our families. Last year, we served 53 pets and their families – and this year, we are aiming for 100!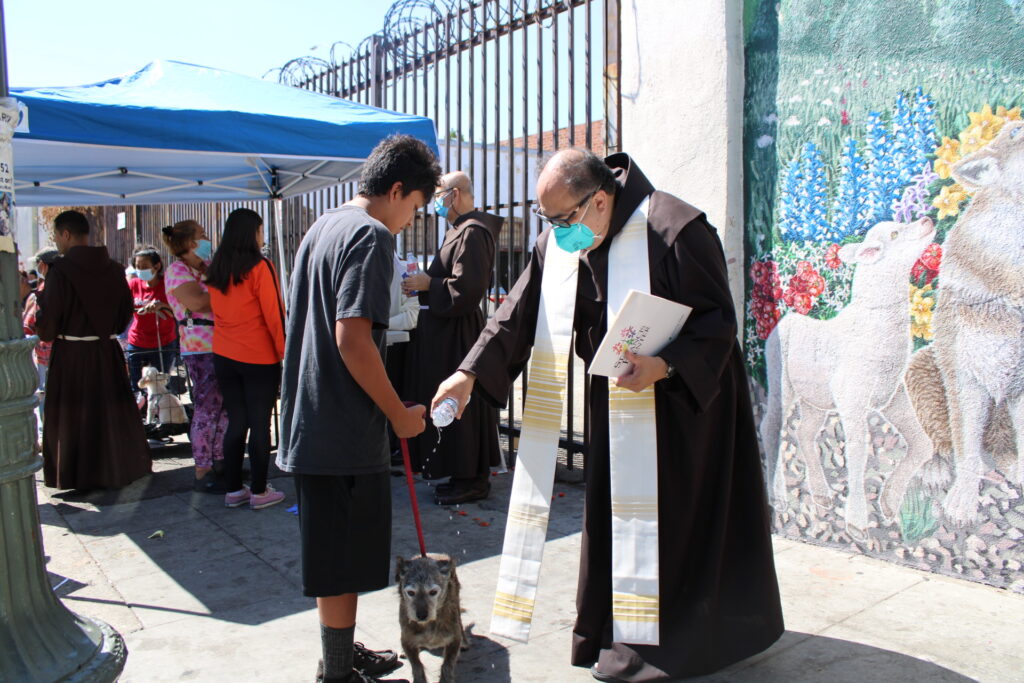 St. Francis Center receives a limited amount of pet supplies and food donations from our food rescue partners, but this is not on a consistent basis. We are outreaching to organizations to help donate pet food and supplies to help out our extremely low-income and unhoused individuals and families. On average, families enrolled in our pantry program make $17,000 a year. This does not leave a lot left for additional pet supply purchases. We believe that everyone should have access to food, and this includes our pet friends.
Help us out by making a donation today! Feel free to contact us at donations@sfcla.org with any questions or to schedule a drop off!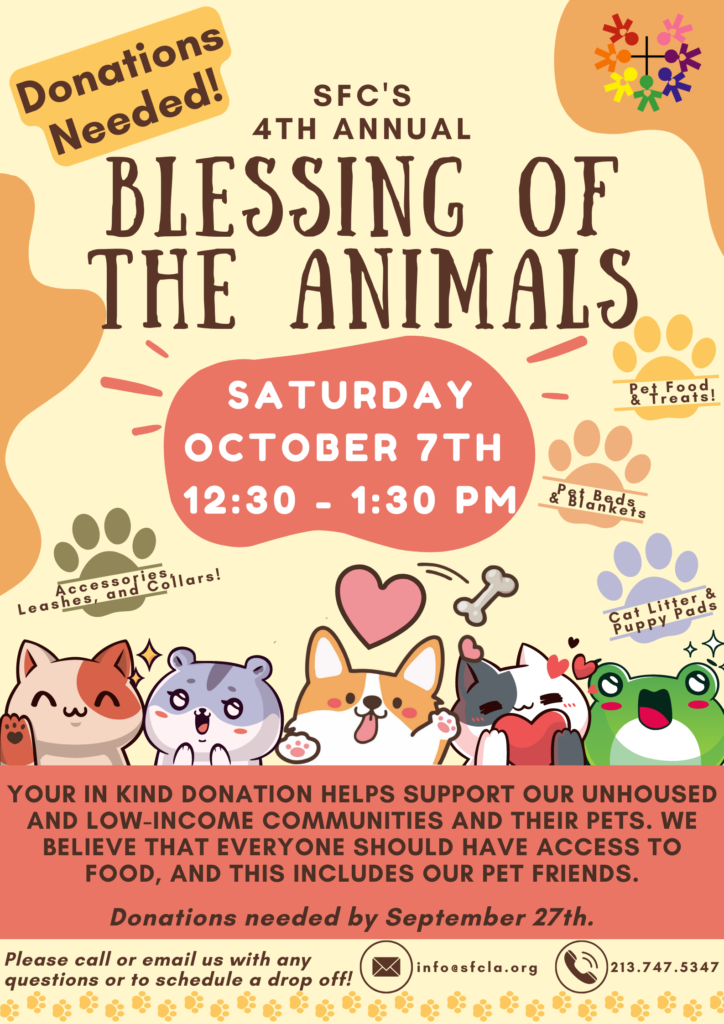 Want to support the event but don't have enough time to donate items? Make a donation today on our website!