SFC Celebrates Dia De Los Muertos!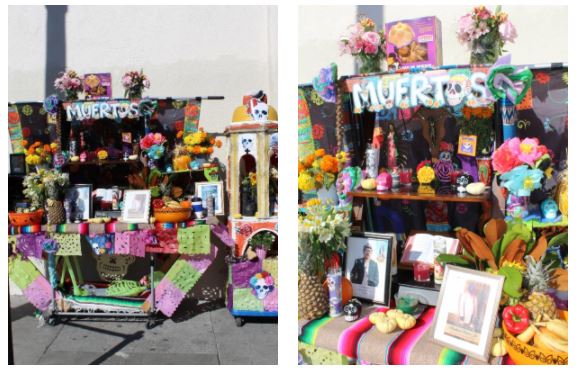 We were so impressed with the Dia de los Muertos altar Brother Victor put together. With the help of staff, Br. Victor created a beautiful, mobile altar for our staff, volunteers, and guests to celebrate the life of their loved ones. We were able to roll the altar outside during our programs so everyone had the opportunity to add a photo or momento of their loved ones.
A Spooky Saturday Brunch

A huge shoutout to our friends, Teamster Horsemen, for wrapping up the month of October with a delicious brunch for our guests! Teamster Horsemen even brought individual bags of candy to pass our to our breakfast guests.
Dia De Los Muertos Art Gallery
Our resource team hosted a Dia de los Muertos art gallery. We received submissions from staff, volunteers, and guests and were amazed by the talent and creativity! Thank you to everyone who participated!
Life Imitates Art?
SFC staff tried our hand at recreating "The Last Supper".
What do you think? Tell us how we did!
---
The holidays are right around the corner!
Honor your loved ones by making a donation in their honor to SFC!