This holiday season, honor your loved ones with a special tribute card!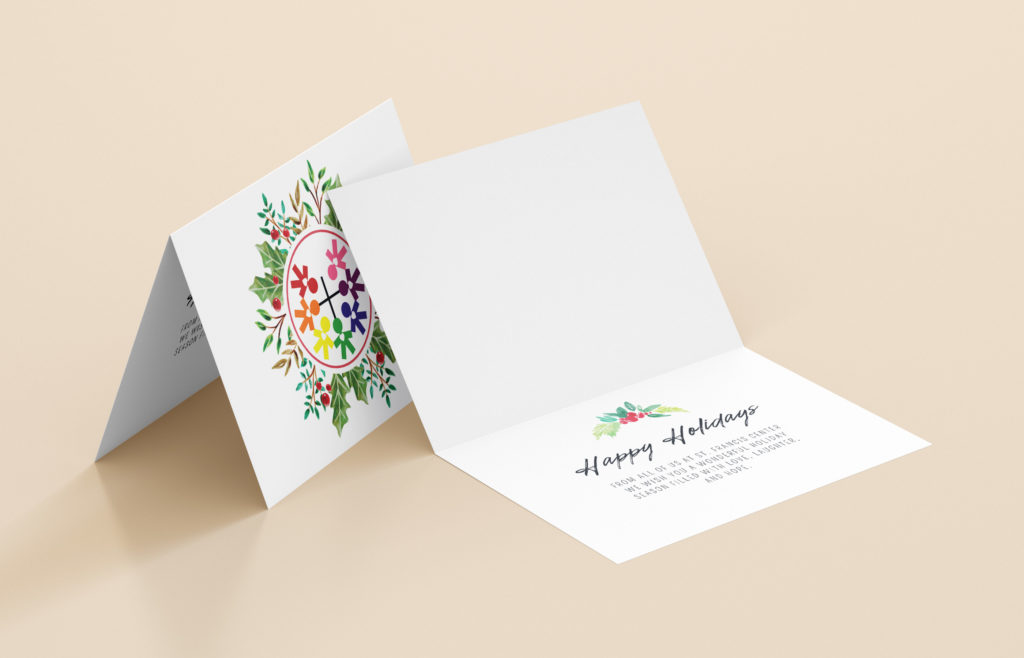 This year, when you make a tribute donation to St. Francis Center, you have the option of sending a holiday card. Follow the directions below to donate to SFC and order our tribute card, and we will send your loved one a holiday card with notification of your donation.
---
To Order:
-Please follow the link below or click here.
-Once on the donation page, please select the Holiday Tribute Card donation option and enter the donation amount in the far right column.
-From the dropdown option under "Make This Donation a Tribute", please choose either "In Honor" or "In Memory".
– Once you choose, you will be able to add your recipient's name and email address as well as add an optional personalized message that will be included on the e-card.
The deadline to submit a donation to send a Holiday tribute card: Tuesday, December 22nd!
If you have any questions, please contact our Development Department at danielle@sfcla.org!