SFC Partner Spotlight: Food Forward!
St. Francis Center is proud to partner with Food Forward to rescue even more food from our community that otherwise would be wasted to feed our homeless and near homeless guests. According to the National Resources Defense Council, up to 40% of food in the United States is wasted. At the same time, 1 in 6 individuals lacks adequate access to food.
Food Forward staff and volunteers rescue over 435,000 pounds of surplus produce each week from fruit trees, farmers markets and the Los Angeles Wholesale Produce Market. 100% of these fresh fruits and vegetables are donated to over 1,800 hunger relief agencies across 8 counties in Southern California.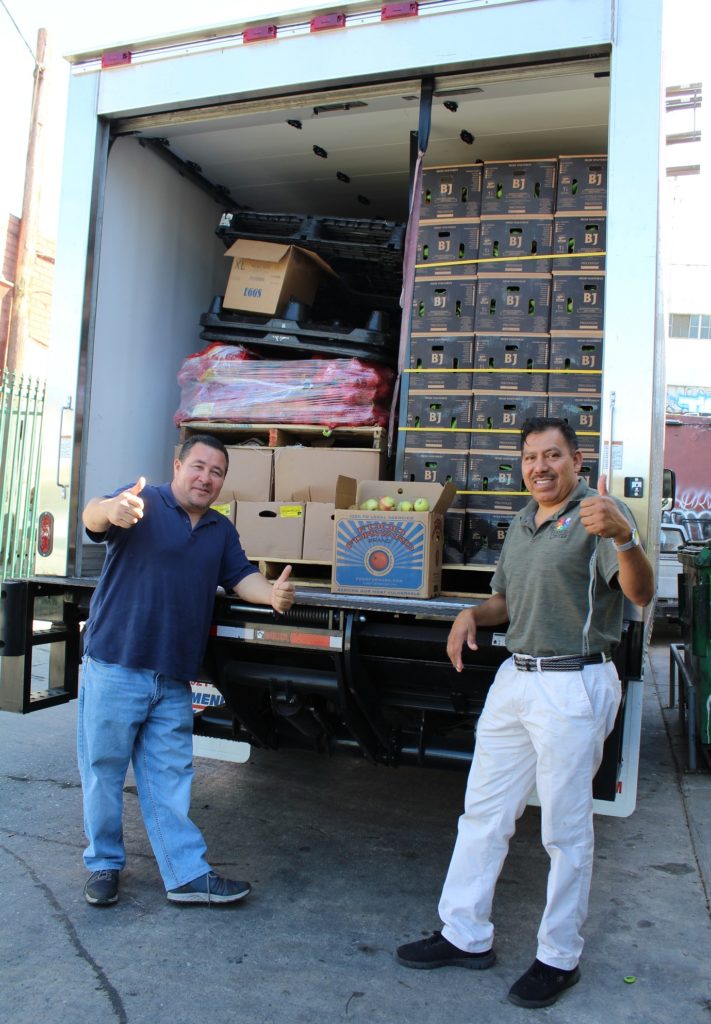 Thanks to Food Forward's new produce recovery hub in Bell, CA, the Produce Pit Stop, St. Francis Center will now rescue over 15,000 pounds of fresh fruits and vegetables weekly to then distribute through our on-site and satellite pantries to provide food security for over 2,000households!
Thank you to Food Forward for your partnership in helping us fight hunger and prevent food waste!
To help support St. Francis Center's food recovery efforts, make a donation today!