You can help us Feed the Need!
On Wednesday, we officially broke ground on our kitchen renovation at St. Francis Center. The completed kitchen will not only help us prepare more of the food we rescue from our surrounding community more efficiently, but will improve the overall functionality of the space for our regular volunteers and staff members. 75% of the project is already funded by a grant from the Department of Resources Recycling and Recovery (CalRecycle) through California Climate Investments.
---
There are a few different ways your donation can be used to help us continue serving our guests.
Donate Toward the Temporary Kitchen
Since our kitchen is being torn apart and rebuilt, we constructed a temporary kitchen in our prep area in order to continue serving our guests in need. Plus, Xochitl's soup is too delicious not to serve!
While we were able to relocate and use most of our appliances, things like adding water and gas lines were an additional cost.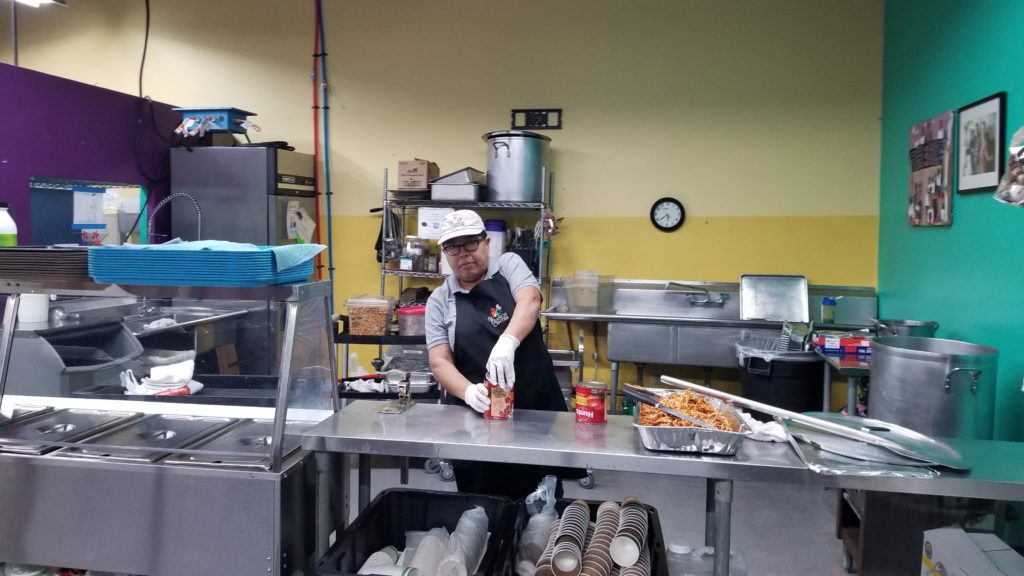 Donate Toward Necessary Appliances
The kitchen rebuild means we get to update our kitchen with appliances that will make it easier for us to feed our guests in need.
– Roll-Up Pass-Through Window
*The new roll-up window will be located next to our coffee maker and help connect the kitchen to our front dining room, allowing items to be easily refilled or passed through without running all the way around!
– Gas Range with Griddle
* The range will help us cook up delicious meals for our guests!
– Reconstitutor and Oven
*The combo Cook-and-Hold/Oven will help us heat up larger quantities of donated prepared food more efficiently!
– Ice Maker
*The ice maker is a great appliance to help serve our guests! it is especially nice in warmer weather, so guests can refill their water bottles with cold water.
– High Volume Coffee Maker
*Coffee is an essential part to most of our mornings. This new coffee maker will help us serve more coffee faster!
– Kitchen Cabinets and Storage
*This will allow the kitchen to free up additional prep space, and be able to stock up on items they will need.
– Kitchen Prep Tables
*The kitchen prep tables will allow more prep space and stations for additional volunteer help in the kitchen!
– Kitchen Cutlery, Utensils, and Accessories
*You can't cook without the small but mighty necessary kitchen utensils! A fully stocked set of kitchen utensils will allow us to have a better handle on our food prep needs.
Donate Toward the Overall Kitchen Renovation
We can't do this without your support. Any donation you can give will make a difference and go toward the greatest area of kitchen need.
---
Thank you for your support and for helping us continue to feed our guests in need.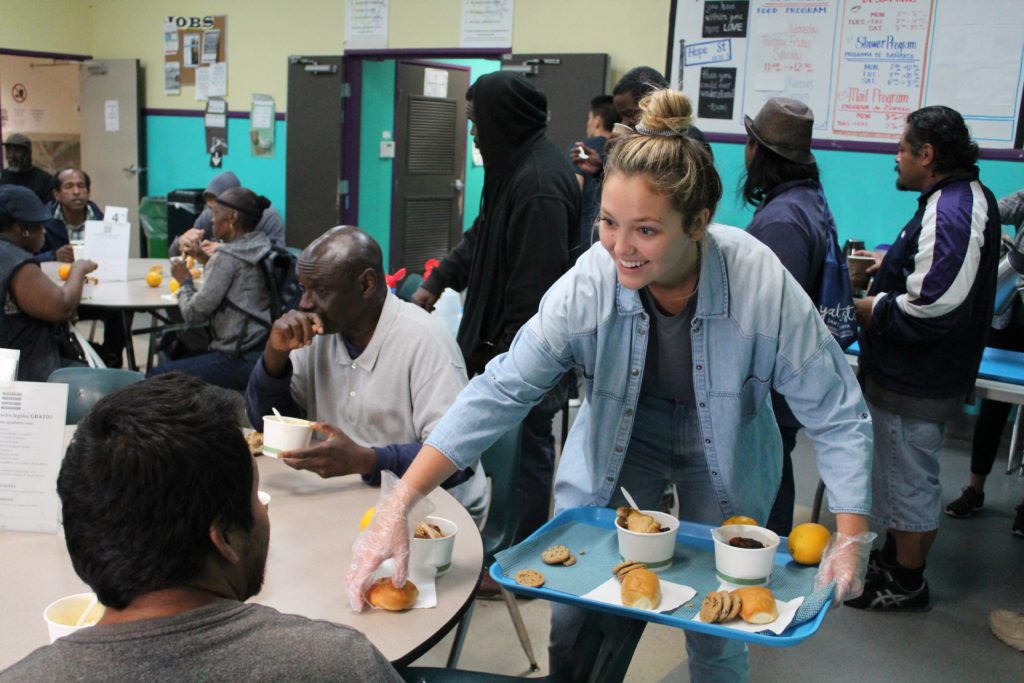 ---
If you have any questions, please contact us at info@sfcla.org, or call us at 213.747.5347.