This Season Brings Spring Renewal

This year, as we enter the Lenten season, we do so with a feeling of purpose and commitment. Earlier in February, we hosted our first-annual Legacy Day, where we celebrated our Franciscan mission and heritage, and focused discussion and action around an important Franciscan pillar, Care for Creation. Franciscan ministries across the Franciscan Friars Province of St. Barbara, which covers California, Arizona, Oregon and Washington, in addition to, ministries in Russia, Mexico, and the Holy Land participated in our first-annual Legacy Day.
Our theme this year was Care for Creation, an important theme in Franciscan Ministry.  Saint Francis of Assisi recognized the interconnectedness of all creation long ago, and so this understanding influences large and small decisions. Efforts are made to conserve water, recycle waste, use green cleaning products, even grow produce for use in the ministries.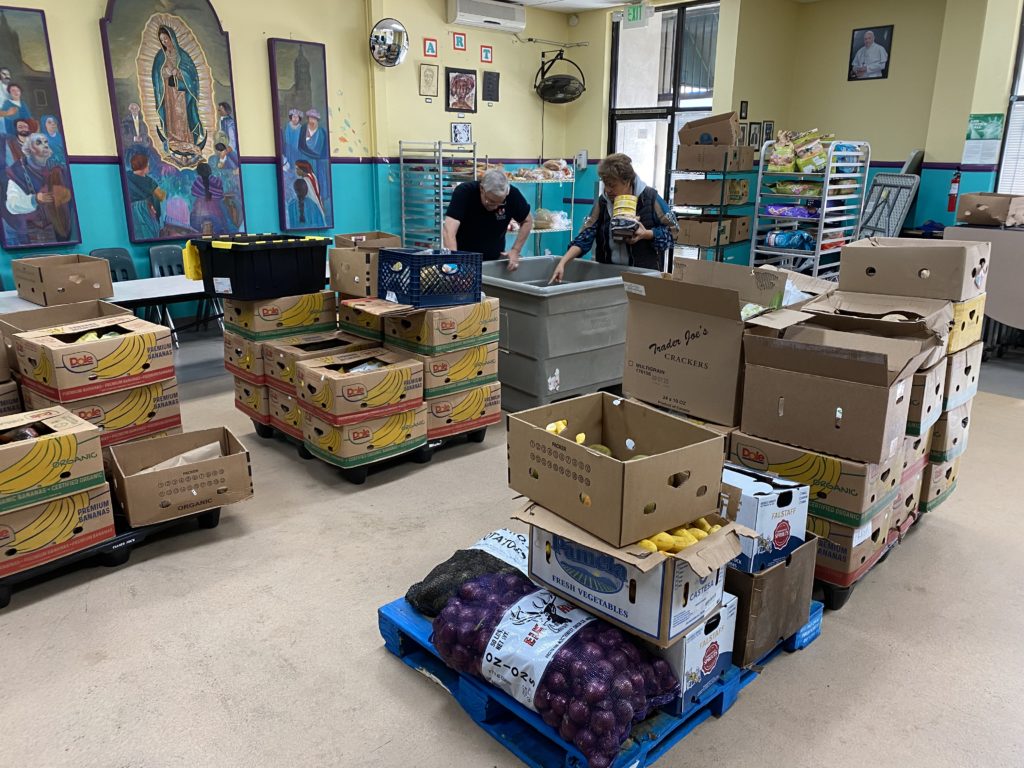 In line with our dedication to Care for Creation, we participated in a Hope Street beautification project at St. Francis Center! Our staff, volunteers, supporters, and guests all came together to help clean up Hope Street. Every day we try to honor Care for Creation during our programs at SFC by reducing food and plastic waste, rescuing food to feed our community in need, and teaching supporters how and why we practice sustainability.
To Saint Francis, Care for Creation was not optional; it was essential. On Legacy Day, supporters of St. Francis Center from every walk of life came together to give back and make the world a little bit nicer. But wouldn't this be great to see every day? We practice sustainability at St. Francis Center because we believe everything we do is interrelated, and giving back leaves a lasting positive impact on our natural world, and eventually, ourselves.

Whether you participate in Lent or not, this spring we would like to invite you to join us as we celebrate our natural world and make dedicated steps towards caring for creation.
---
This Lent will you keep St. Francis Center and our ministry in mind? Help support our efforts to Care for Creation by donating to our programs today!