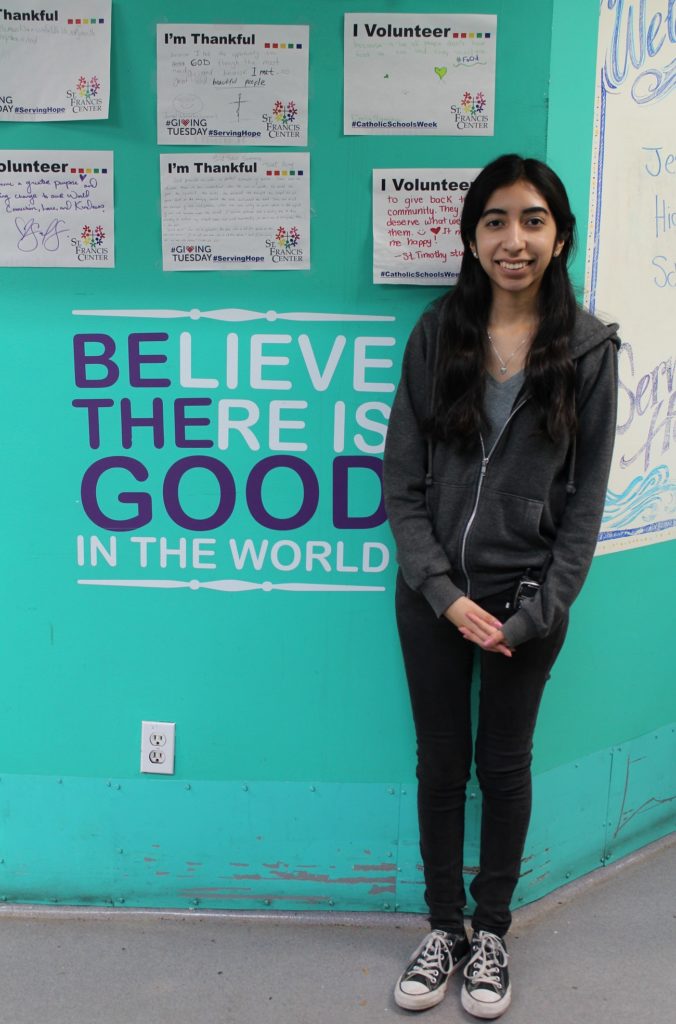 MEET PRISCILLA!
Please meet one of our new interns, Priscilla! Priscilla will be assisting in our resources department this summer.

Priscilla grew up in Whittier and is currently a senior at Whittier College. She is combining social work and sociology to create a Social Justice Studies major! In the past, she has volunteered with American Red Cross and the Whittier Public Library.

Priscilla heard about SFC through her cousin, who encouraged her to volunteer at the center. Priscilla is excited to gain hands-on experience in social work, and improve the lives of others.

"I admire how St. Francis Center listens to the needs of the individuals and provides a variety of services."

In her free time, Priscilla likes to spend time with family and friends, read, and do puzzles!
We are in need of volunteers!
Available shifts:
– Tuesday, June 25: Breakfast (7:00-9:30am, 3 volunteers)
– Wednesday, June 26: Breakfast (7:00-9:30am, 3 volunteers)
– Friday, June 28: Senior Pantry (9:30am-1:00pm, 3 volunteers)

If you are interested in Serving Hope, contact Danielle, volunteer@sfcla.org or 213.747.5347 x 111.