Food Insecurity Is A Real Issue.
In the United States, 1 in 9 people struggles with hunger.
An estimated 2 million people in Los Angeles County live with food insecurity, which means 1 in 5 people who live here may not know where their next meal is coming from.
What exactly is food insecurity?
Food insecurity means having limited, uncertain, or inconsistent access to the quality and quantity of food that is necessary to live a healthy life. Having sustained access to enough food is tied to positive social, physical, and mental health outcomes.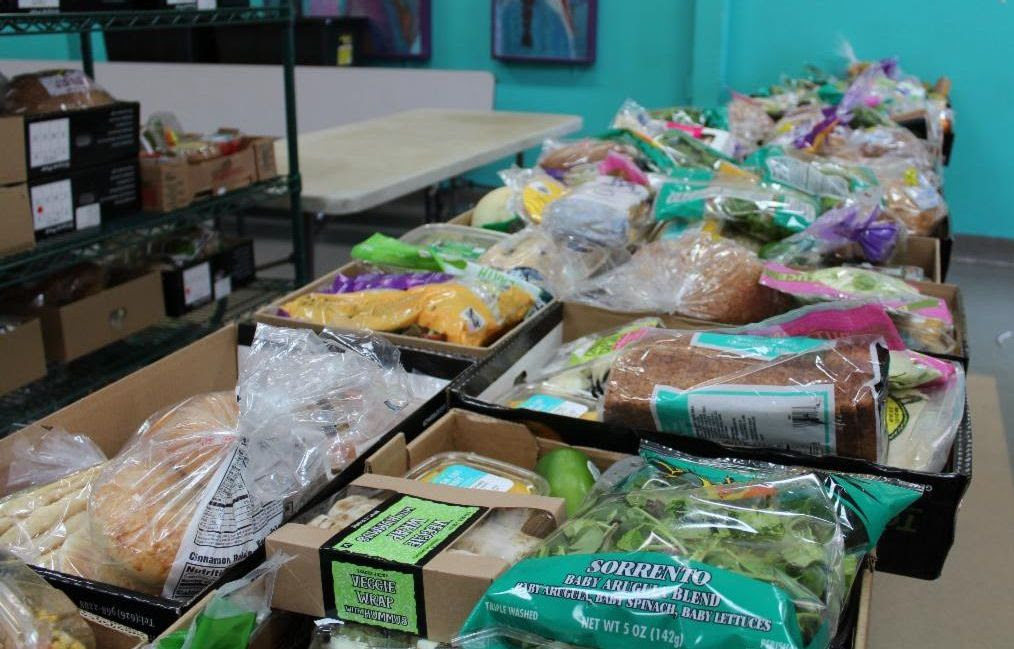 What does this mean for St. Francis Center?
The majority of our registered pantry program recipients fall well below the federal poverty level – in fact, on average, our registrants make only a little more than $11,000 a year. 74% of their income goes to rent, leaving little extra to purchase food, let alone fresh, healthy food. To put this into perspective, the minimum annual income recommended to afford a one-bedroom apartment in Los Angeles is $60,680.
Add to this the fact that the areas we serve have long been labeled as "food deserts". The basic definition of a food desert is an urban area in which it is difficult to buy affordable or good-quality fresh food. They can also be defined as an area where residents lack the financial capabilities to purchase healthy food because the stores in the area are overpriced. Food deserts are a product of social and economic issues, all of which makes it even more difficult for our guests to have access to fresh, affordable, and healthy food.
To top it off, since the start of the pandemic, our pantry program registration numbers have doubled. We have a growing number of families each week registering for our pantry program and coming to receive groceries. People are in need, and the demand for our services continuously grows.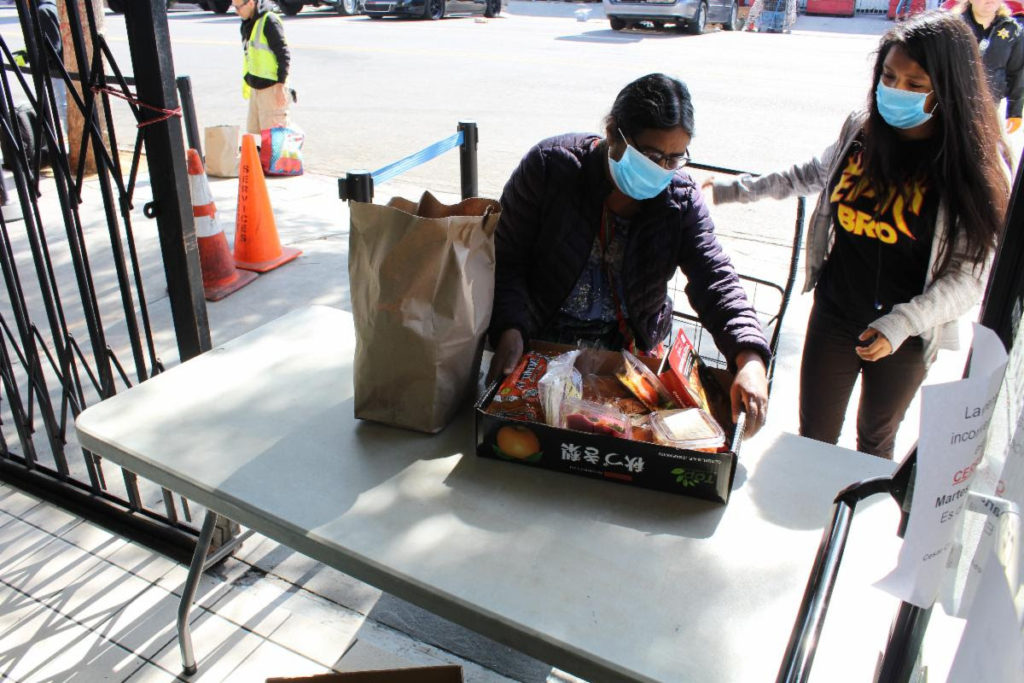 How are we fighting food insecurity?
We rescued over 1.5 million pounds of food last year from partners like Trader Joe's, Target, Costco, Food Forward, and many more. These donations go directly back to our guests in need through our homeless breakfast and our pantry programs.
We are partnered with 5 different monthly pop-up pantry programs, as well as independent pop-up pantry programs, which take place outside of our center so we can help further extend access to healthy food.
We are partnered with Helping Hands, in conjunction with Uber Eats, to distribute pantry boxes to the most vulnerable in our community. A limited amount of elderly and at-risk guests are signed up to have a driver pick up free groceries from our pantry program and deliver the food to their door!
St. Francis Center is part of the LA Food Policy Council, to help advocate for healthy, sustainable, and fair food.
We believe that no one should have to go hungry, and as long as our guests need us we will be here continuing to offer our essential services and serving hope.
---
You help us fight food insecurity by donating toward our pantry program!
---
We need volunteers!
We are looking for a few volunteers to help us out with our Saturday brunch program and Friday brunch prep each week. If you are interested in becoming a weekly volunteer, please respond to this email or email Danielle at volunteer@sfcla.org for more info!