Serving Hope at SFC's Annual Back-to-School Event!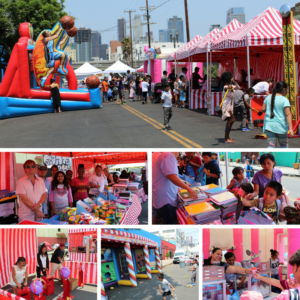 This past Saturday, we hosted our annual back-to-school event, where we held a carnival, right here on Hope Street! We had carnival games, such as a dunk booth, basketball hoop, and ring toss, and food, including tacos, snow cones, and cotton candy. We also provided everything our youth need to be well prepared to head back to school.
Over 200 children and their families enjoyed a day of fun at SFC! All the recipients of the carnival are the youth and families in our pantry program, where we provide free groceries to the low-income families in our surrounding neighborhood.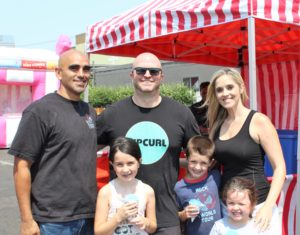 We would like to thank the following volunteers and donors for providing backpacks and school supplies for every youth!
Alston & Bird
AEG/STAPLES Center
The Sullivan Family
St. Rita's Parish
 Our youth are now supplied with all the tools necessary for a successful and productive year!
SAVE THE DATE: Friends of St. Francis Center Event
Saturday, October 6: 5:30pm-8:30pm
Cathedral of Our Lady of the Angels (555 W Temple St, Los Angeles)
Purchase your ticket here!
To RSVP, please contact the Development Department (development@sfcla.org, 213-747-5347 ext. 100).