Since May 2018, SFC has partnered with Inner City Law Center (ICLC) to provide pro bono legal services. Every Tuesday morning, Sara, Senior Paralegal at ICLC works with our guests experiencing homelessness; and every Thursday, Juan, Staff Attorney at ICLC, works with the extremely low-income families in our pantry program.
They both are a part of the Preventing and Ending Homelessness Project, a countywide initiative partly funded by Measure H. ICLC is focused on SPA 4, which is SFC's service area of Metro L.A. ICLC's focus is on removing barriers to housing, and assisting Los Angeles' most vulnerable residents with tickets (especially those issued to criminalize homelessness), government benefits, expungements, debt collection, limited immigration, and landlord-tenant issues.
"We are so grateful to SFC for taking a proactive role in identifying clients who may need our assistance, and providing space for so many community partners to come together," said Sarah.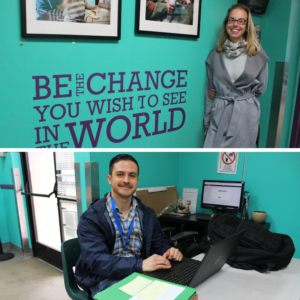 Our partnership with ICLC is a key part of our Resource Services. Our goal is to build upon our strength in hunger relief and immediate needs services and focus on providing transformational change for our guests through our comprehensive resource services.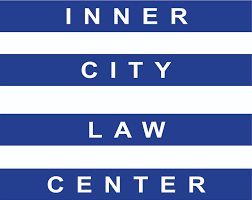 We are in need of volunteers!
Available shifts:
– Thursday February 28: Breakfast (7:00-9:30am, 4 volunteers)
– Thursday, February 28: Pantry (9:30am-12:30pm, 5 volunteers)
– Wednesday, February 20: Breakfast (7:00-9:30am, 5 volunteers)
– Friday, March 1: Senior Pantry (9:30am-1:00pm, 5 volunteers)
If you are interested in Serving Hope, contact Danielle, volunteer@sfcla.org or 213.747.5347 x 111.