In 2017 the City of Los Angeles rolled out a new program aimed at reducing food waste by connecting waste haulers with nonprofits who can rescue food to feed those in need. St. Francis Center was one of the first food recovery agencies to forge partnerships with three of the city's seven waste haulers including Republic Services to connect with their food-related clients including markets, food distributors and restaurants, recover perfectly good food that otherwise would be thrown away in landfills and use it to feed our homeless and low-income guests.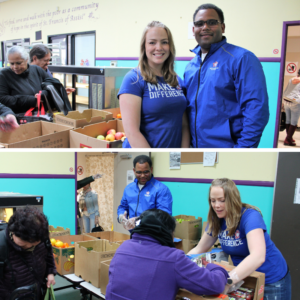 Thanks to our partnership with Republic Services, we are rescuing more food than ever! Since our partnership began in August 2017, we have rescued an additional 373,921 pounds of food through new partnerships with Republic's clients including three USC dining halls, the LA Coliseum, Banc of CA Stadium, Trader Joe's, and Eat Club.
Now throughout the month of February, Republic Services' employees will give back by volunteering in our pantry program and helping distribute the additional food we have been rescuing from their clients to our guests in need.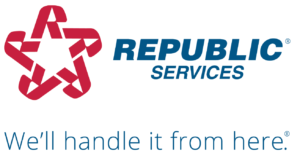 We are in need of volunteers!
Available shifts:
– URGENT: Friday, February 15: Breakfast (7:00-9:30am, 10 volunteers)
– Tuesday, February 19: Breakfast (7:00-9:30am, 7 volunteers)
– Wednesday, February 20: Breakfast (7:00-9:30am, 5 volunteers)
– Thursday, February 21: Pantry (9:30am-12:30pm, 6 volunteers)
If you are interested in Serving Hope, contact Danielle, volunteer@sfcla.org or 213.747.5347 x 111.