SFC Partner Spotlight: USC!
Last week, we started our partnership with University of Southern California as their official food rescue partner. We will be recovering prepared food daily from all 3 dining halls on campus, an estimated 10,000 lbs monthly. All the food will be used at SFC to create meals for our homeless guests, seniors and families.
We are rescuing more food now than ever! Last year, we rescued 1.3 million pounds of food which allowed us to provide 130,000 homeless meals (more than double what we were serving five years ago) and over 18,000 grocery visits to families struggling with food insecurity – that's more than ever in our 45-year history. Now with food donations from USC and several other new food partners, we are now on track to rescue almost 1.5 million pounds of food a year!
We are in need of volunteers this week!
Available shifts:
– Wednesday, August 29: Breakfast (7:00am-9:30am, 4 volunteers), Pantry (9:30am-12:30pm, 9 volunteers)
– Friday, August 31: Breakfast (7:00-9:30am, 10 volunteers), Senior Pantry (9:30am-1:00pm, 5 volunteers)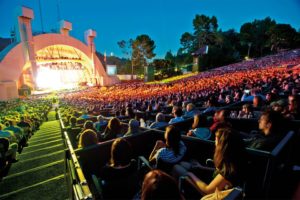 The first few volunteers to sign up will win 2 FREE tickets to the Hollywood Bowl!
Tickets are only valid for select Tuesday or Thursday night concerts, and will expire September 21, 2018.