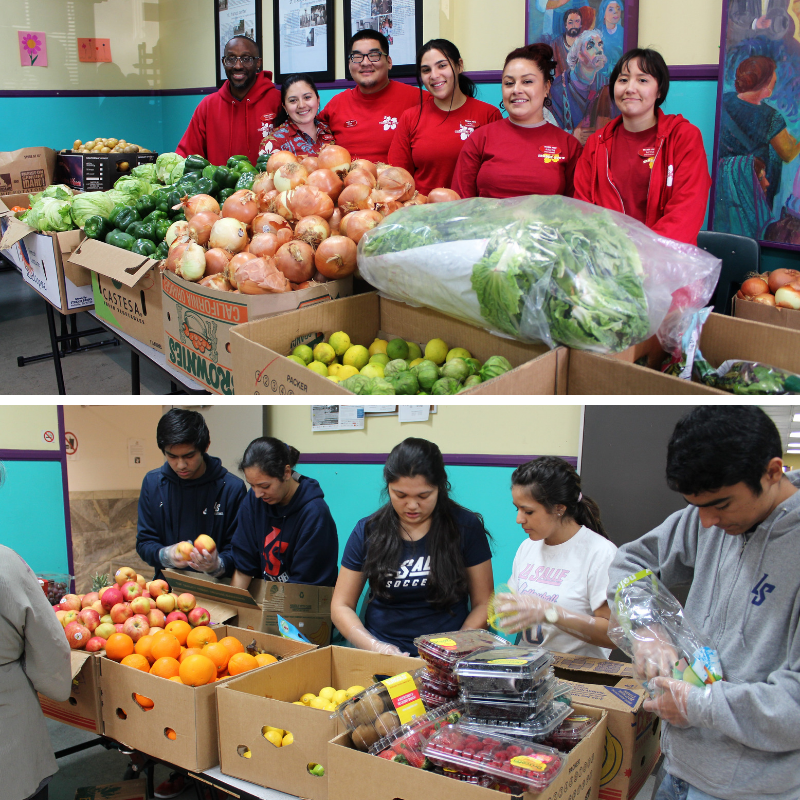 Here in the US, we carelessly throw away 40% of the food we produce each year – an affront to the one in eight who are hungry AND to the overall health of our planet.
Last year was a record-breaking year for SFC regarding the amount of food we rescued and used to feed our guests in need. We rescued 1.5 million pounds of food which allowed us to provide 100,000 homeless meals (more than double what we were serving six years ago) and over 22,000 grocery visits to families struggling with food insecurity – that's more than ever in our 47-year history!
Support our food recovery efforts today!