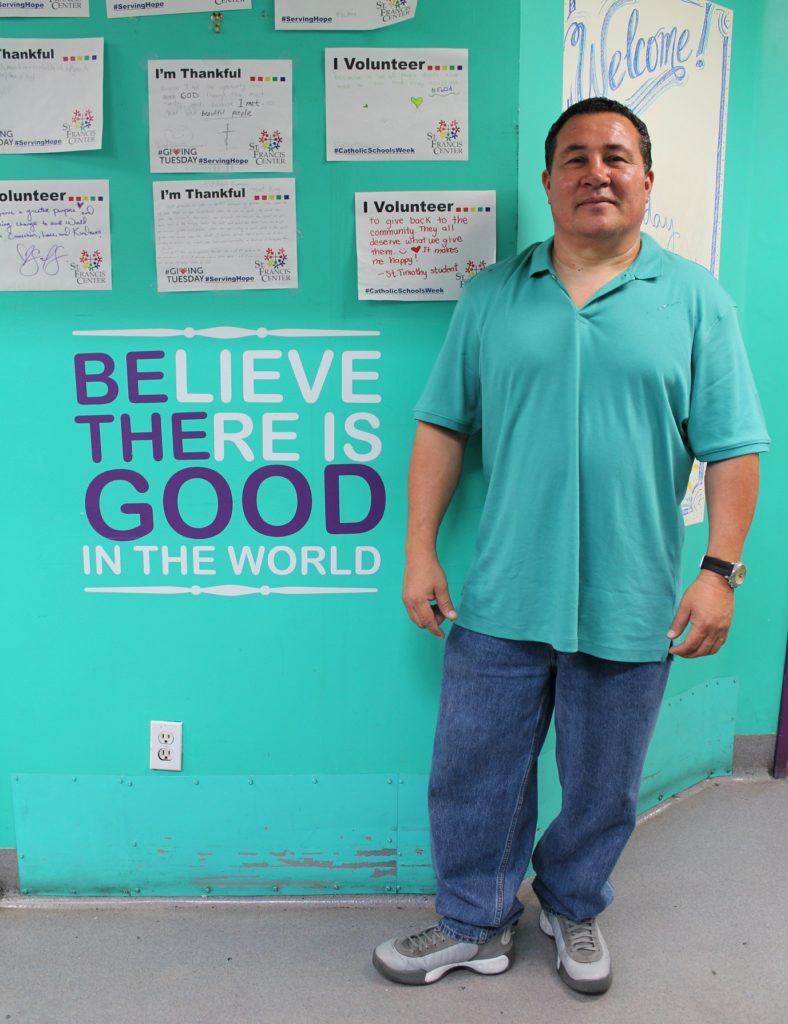 Please meet one of our new staff members, Carlos! Carlos is our new Food Bank/Facilities Manager.

Carlos was born in Medellin Colombia, grew up in Boston, Massachusetts, and has been living in South Los Angeles for over 30 years. He has many years of warehouse management experience in the corporate and sales fields, and is excited to start working in the nonprofit sector. 

Carlos first heard about SFC after meeting Executive Director Jose Ramirez and began volunteering at the center over the holidays. He is excited to be working at SFC, where we are working to feed our communities and take care of those less fortunate. 

"It makes me feel good to come to work every day and make an impact in my community where I have lived for over 30 years."

Carlos looks forward to making our operations more efficient and bringing in more food donations to the center. 

In his free time, Carlos likes to bike ride, play soccer, and spend time with his family!
We are in need of volunteers!
Available shifts:
– Tuesday, June 4: Breakfast (7:00-9:30am, 6 volunteers)
– Wednesday, June 5: Pantry (9:30am-12:30pm, 3 volunteers)
– Friday, June 7: Breakfast (7:00-9:30am, 5 volunteers)

If you are interested in Serving Hope, contact Danielle, volunteer@sfcla.org or 213.747.5347 x 111.