Mother's Day at St. Francis Center!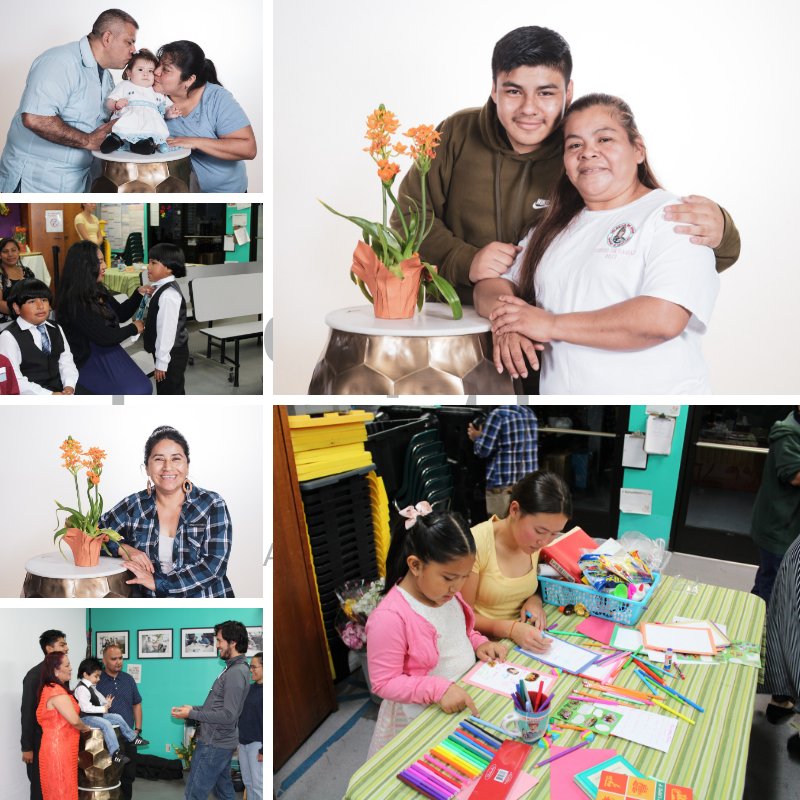 This past Saturday, we held a Mother's Day event for the mothers in our pantry program!

Did you know the average annual income for a family of four registered in our pantry services in only $11,000?

Volunteers Javi de Leon and Diana Rongavilla generously offered to do free photoshoot sittings for our mothers with their families at SFC. Mothers will be receiving their 8×10 photo during their Pantry Service visit next Saturday.

One of our other volunteers, Cloe, also helped the children make poetry cards for their mothers. We also distributed flowers and snacks to all the families.

We had a total of 50 families come to the center!
Make a donation to provide food and stability for the mothers in our Family Well-Being Program!
– $64 feeds a family of four for a month!
– $256 ensures a family has food throughout the summer!